"

I would put that as a single anywhere on the Billboard, even next to a Taylor Swift Record."
— JazzFeezy (Drake, T.I.) for Megan's single "Stay Out All Night"
BIO:
Megan Anne is an award-winning indie-pop musician located in Toronto, Ontario. Her music is available on Spotify, Apple Music, YouTube, and wherever else you like to listen.
Her most recent accomplishments include:
♡ Booking a principal role as a singer in season 2 of the Netflix show "Sex/Life," which was in the Netflix global top 10 for 4 weeks
♡ Her latest song "You're Losing Me" (out June 16th 2023) going semi-viral on TikTok (currently at 280K views)
♡ Her song "Stay Out All Night" landing on an official Zoella Spotify playlist, which was posted about to their 1 million Instagram followers
♡ Performing live at some amazing venues and festivals, including but not limited to: The Dakota Tavern, Gussapolooza, Kempenfest, C'est What, and The Rec Room
♡ Appearing in the Jessia (Republic Records, Juno Award Winner) lyric video for "Nobody Hates You"
Megan spent two years teaching at Barrie Music School, providing one-on-one singing and piano coaching, teaching both technique and music theory, to students aged 6 to 45.
Megan's music has been heard on various internet radio stations, and has been featured on several RogersTV shows. 
In 2019 she graduated with honours from Seneca College's Independent Music Production program. She studied audio/studio production, songwriting, music business, artist development, marketing, and copyright contract law under active music industry professionals. Prior to Seneca, she studied jazz vocals at York University where she received the Imasco  Performing Arts Award, and the Sterling Beckwith Award.
As a teenager, Megan spent four years taking private vocal lessons with Cirque du Soleil vocalist Renee Cingolani.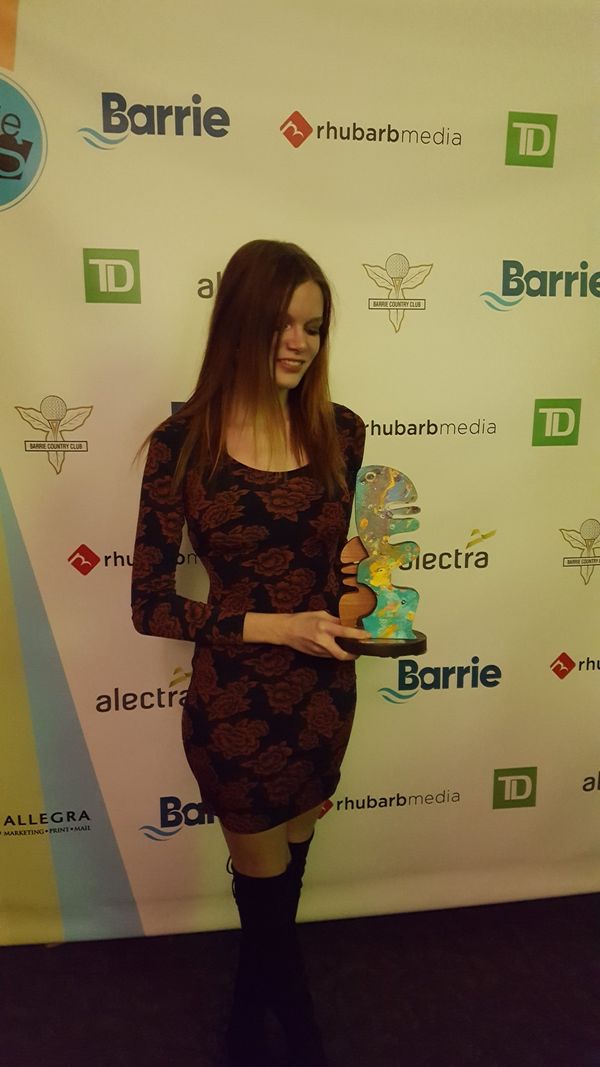 Awards:
♡ 2020 - Winner of Barrie Advance Reader's Choice Awards for "Favourite Local Entertainment"
♡ 2020 - Top 3 finalist for Barrie Advance Reader's Choice Awards for "Favourite Local Musician"
♡ 2019 - President's Honour List at Seneca College
♡ 2019 - Top 3 finalist for Barrie Advance Reader's Choice Awards for "Favourite Local Musician"
♡ 2018 - Emerging Artist Award at Barrie Arts Awards
♡ 2017 - York University: Sterling Beckwith Award Recipient
♡ 2017 - York University: IMASCO Performing Arts Award Recipient
♡ 2015 - Winner of Local Live Canada V on RogersTV
"

Lyrically her songs are crafted to be both approachable and perceptive – leading one to easily make songwriting comparisons to pop darlings like Sara Bareilles or synth-pop cool-girl Halsey."